AIIDO team building successfully concluded
2023-04-26
As the saying goes, "the sun is warming, and the time is not lost"
In order to strengthen everyone's cohesion and centripetal force
On April 22, Aiduo and its staff came to Ningbo Zhenhai
It's a beautiful moment when the team is building~
Wanrun Farm Experience the fun of farming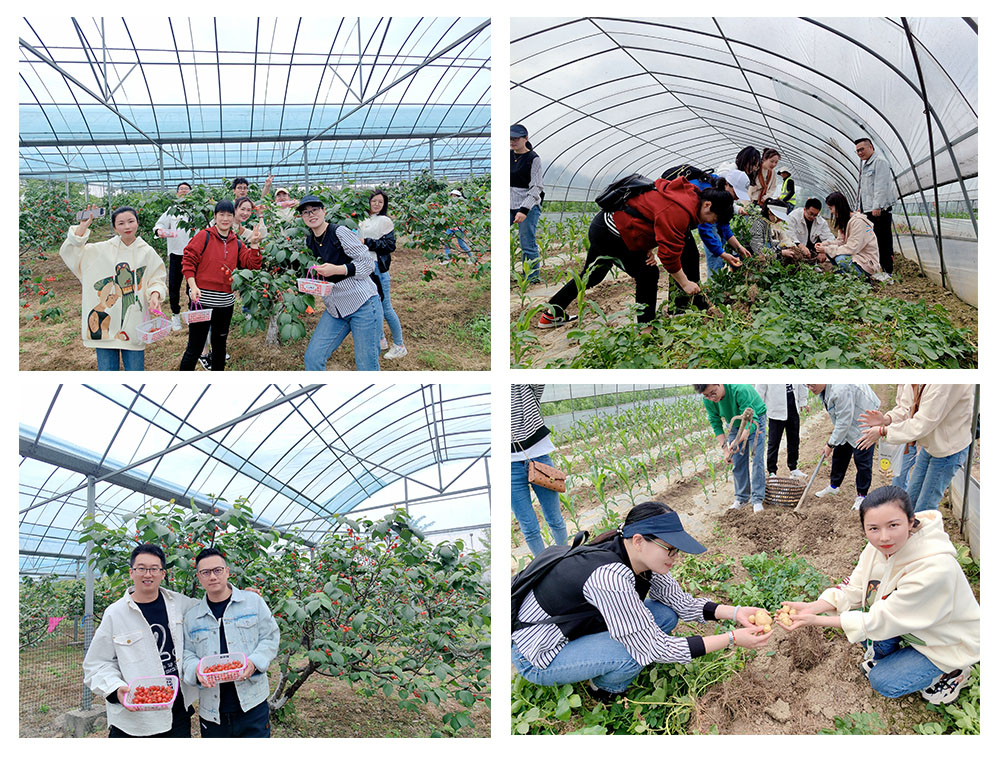 We came to the "Wanrun Farm" at the first stop.
The wild wind blew over the waves of daisies, bringing a faint fragrance of flowers. The eyes are full
of greenery and full of spring, and the heart becomes very comfortable surrounded by the countryside,
and the natural healing is in the
Such an environment is done silently.
For many friends, grounded and pyrotechnic activities are more likely to touch the heartstrings. In
addition to the busy urban life, once in a while to experience "Growing beans under the South Mountain,
The rural life of "the grass is full of beans and the seedlings are sparse", picking vegetables, and feeling
the power of the land in the most down-to-earth way. There are roosters crowing in the ears, and the
fresh vegetation is lingering in the nose.
Few people would refuse the comfort of the moment. Picking vegetables, digging potatoes, picking
cherries, following the rhythm of the 24 solar terms, you can experience the most authentic farming fun.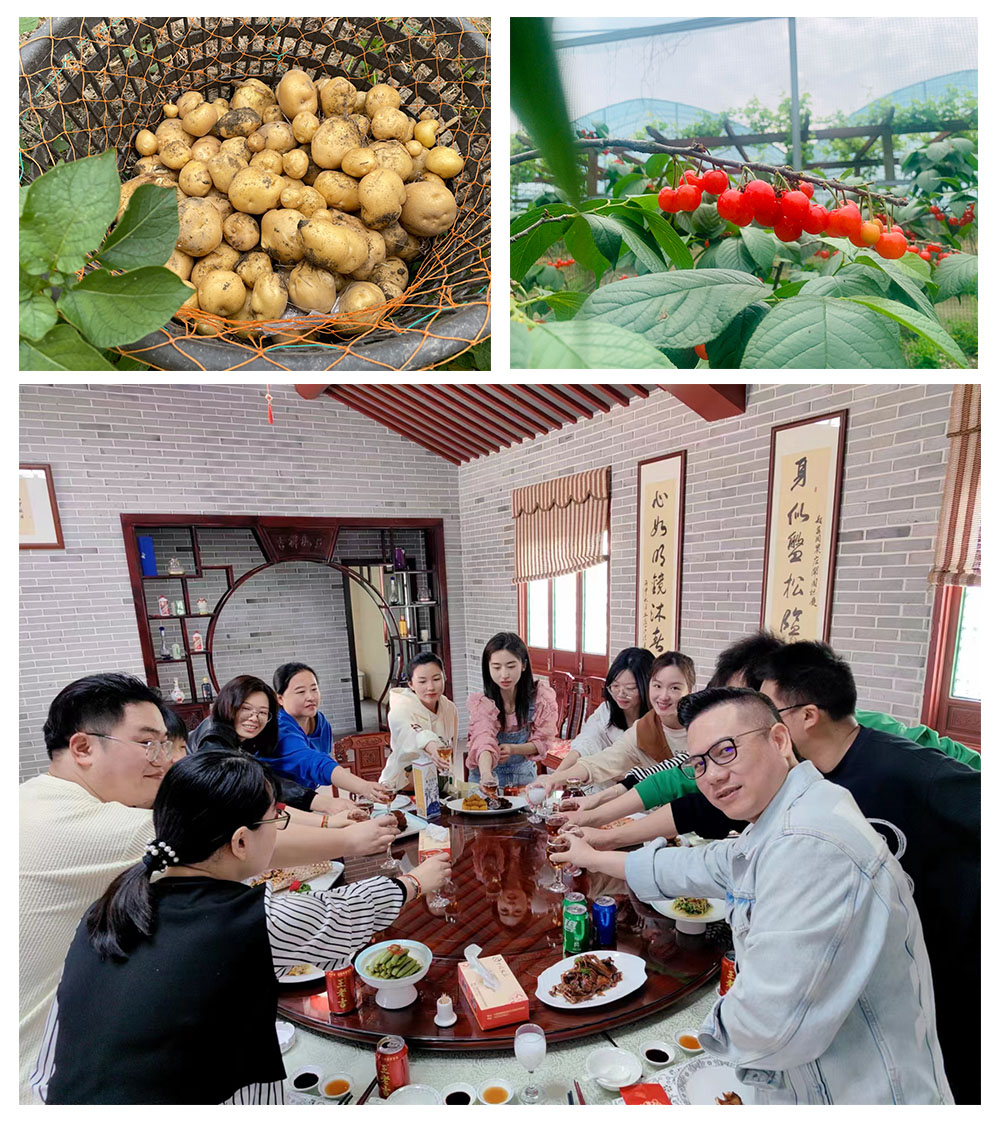 Ningbo Botanical Garden, enjoy the beauty of the garden
Cycling in the park
Enjoy the beautiful scenery along the way while cycling, stop and go while riding, experience leisure time,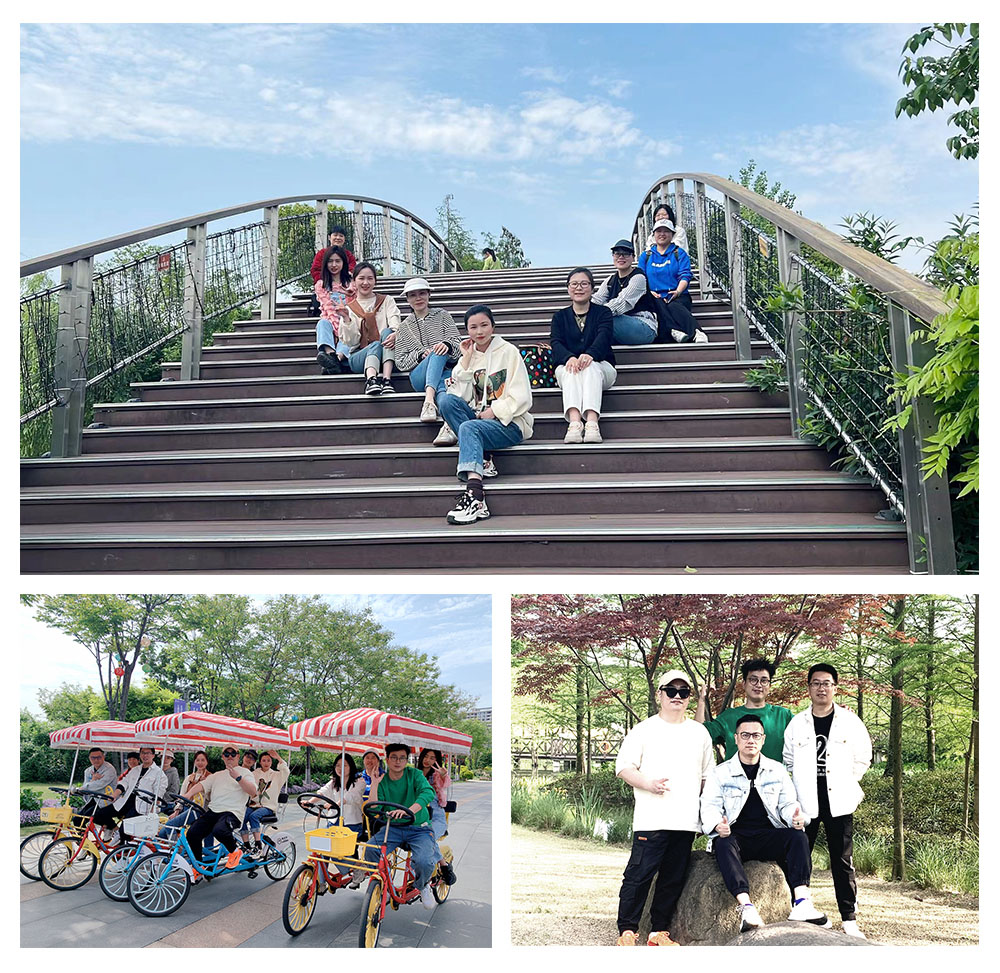 flower viewing
If you want to say that the top priority of spring is to enjoy flowers
Plum blossoms, cherry blossoms, peach blossoms... countless flower branches, the gentleness that can't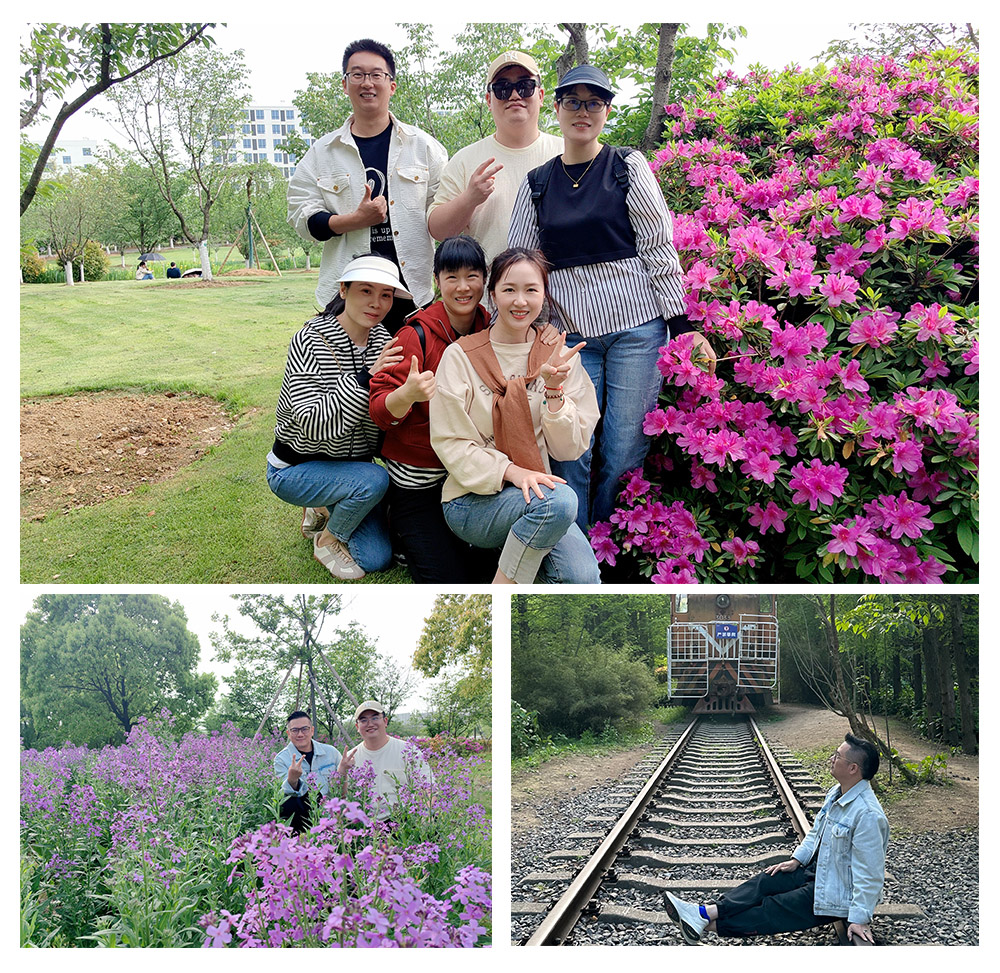 water cruise
Gentle wind and sun, slightly wrinkled and clear waves
Indulge in comfort and freedom, poetry and romance
A piece of water, a story
Or sit quietly and listen, or have a good chat
Spend this leisure time on the water in your favorite and most comfortable way
Tasting food
At the end of a day of play, sit down and enjoy delicious food and share the joy of play