2023 Power Polisher Kit
2023-05-11
If your car's exterior is starting to show signs of aging, it's time to invest in a car polisher. The best car polishes can remove any surface
imperfections and add a layer of shine to keep your car looking smooth and beautiful.
The car polisher is a must-have tool for car enthusiasts, used with foam chassis and applying car wax, it can be used for sanding, buffing,
scratch removal, etc. There are several options on the market, and the best car polisher depends on how you plan to use it. This guide
can help you start finding the perfect polisher for your car care kit.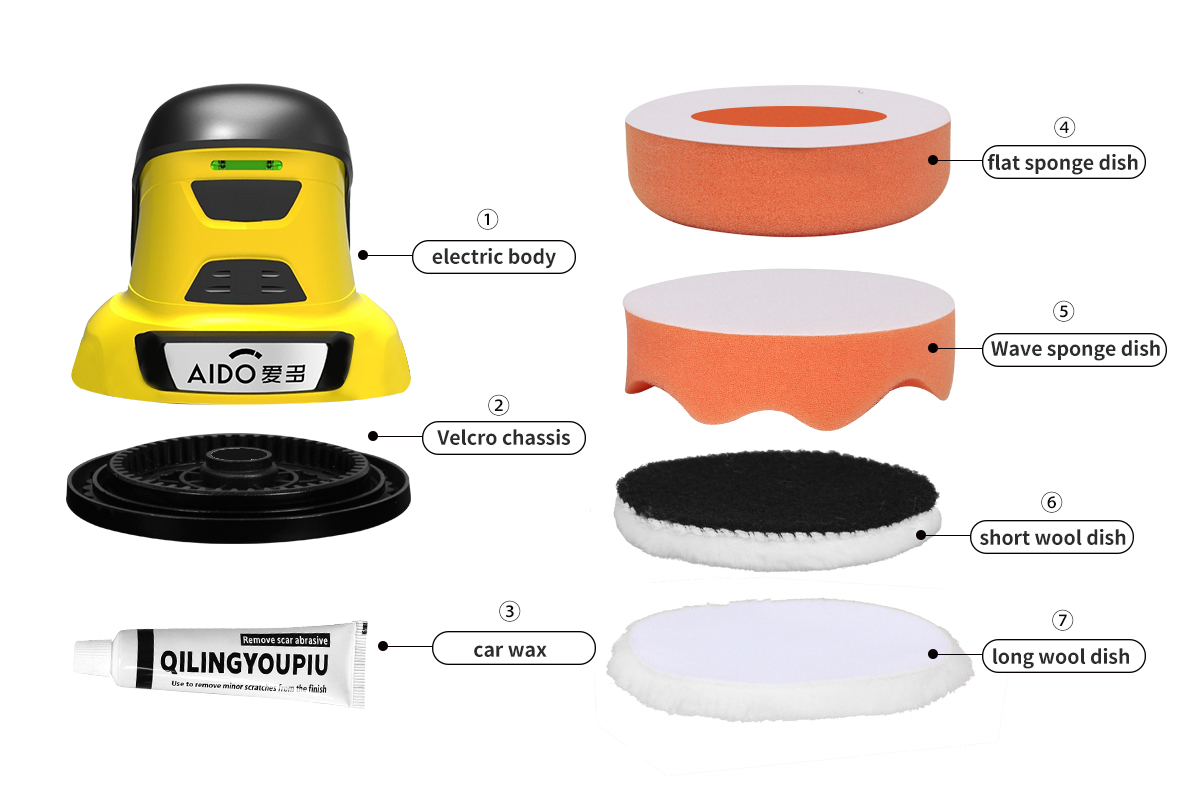 ---
The main parameters of the motor
·Battery capacity: 2000mah
Rotation speed: 500 circles/minute

1. This electric polisher has four different polishing discs, the chassis is made of Velcro material, the polishing disc can be replaced at will,
and it is easy to disassemble.
2. The replaceable polishing disc has a flat sponge disc, which can be used for flat cleaning and waxing, and for waxing and polishing of
items with lacquer properties.
Wavy sponge discs, which can be used for car polishing scratches, for waxing and polishing of items with lacquered properties, long wool
discs and short wool discs can be used for waxing/waxing and wool for items with lacquered properties The disc is further waxed.
3. The polisher can be used not only for cars and households, but also for polishing floors, tiles and furniture.
4. The motor adopts a fully automatic stepless motor, and the rotation speed is from fast to slow, so it is convenient to adjust the speed
5. Long-lasting battery life, it can be used at least five times on a single charge.
6. Flat silent bearing design, quiet and stable high-speed rotation, improving the user experience.
7. Appropriate size, both male and female stars and elderly can use it